We believe that the success of the mission is the result of the maximum involvement of all participants in the processes. This is the way we have been working in GVA for 22 years already.
Our 24/7 Alarm centers are operating nonstop and the team of coordinators, duty doctors and medical staff are always ready to provide assistance during the flight. All together they monitor, coordinate and report during the whole process to ensure the successful operation.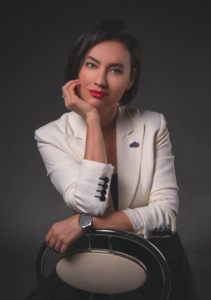 AS PART OF THE INTERNATIONAL ASSISTANCE GROUP, GVA is a Global organization with carefully selected Doctors and Nurses whom we missioned. Regardless of their citizenship they all are covered by our malpractice insurance. All our Drs speak English and we communicate in Russian, Ukrainian, French, Greek, Polish, Georgian, Tagalog and other languages as well. Since the start of the pandemic, the global situation has been very tense. Requests to bring seamen with medical escort to their homeland have grown. Therefore, due to the COVID19 restrictions the process of medical evacuation nowadays requires vast administrative resources to obtain all the necessary permissions for aircrafts landing and for medical escort team to enter the country. For example, The Philippines Republic is on lockdown currently, visitors from other countries are not allowed. Despite these circumstances we manage to bring Filipino seafarers back to Manila with escort of GVA doctors on regular flights from different destinations worldwide.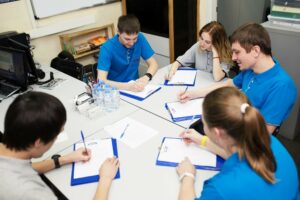 The local state authorities recognize GVA Doctors as Essential workforce representatives and demonstrate a fantastic cooperation in obtaining all required permissions for the medical team to enter the country and wave the quarantine measures.
Ukrainian authorities, Embassies and Consulates also provide GVA with a great support helping to bring the Ukrainian seafarers back home. Since the start of pandemic, we have had a lot of cases and everywhere in different countries such Spain, Germany, Sweden, Morocco, Angola, Oman, Brazil − Ukrainian Consulates representatives made their best efforts to help GVA Doctors to enter these countries avoiding quarantine measures and bring our seafarers back home.
As an example in Casablanca, the Moroccan police force took the seafarer's passport and refused to return it without a written confirmation from GVA that we were responsible for the repatriation of the seafarer and provided the flight details and transportation arrangements. As Moroccan Airspace is currently closed, obtaining landing permissions in Casablanca was achieved with the great efforts and support of the Ukrainian Consulate in Morocco which also helped with the approval by the Moroccan Ministry of Foreign Affairs. Only after that the civil aviation authority gave their permission for the Air Ambulance to land in Morocco. The seafarer was escorted by the Moroccan Police to the airport and only after all the immigration formalities had been completed, was the seafarer allowed to get his passport back and board the Air Ambulance. The seafarer safely arrived home in Odessa and was met by his relatives.
Another difficult case was in Angola where the airspace is closed and several unsuccessful attempts have been previously done to evacuate the seafarer. When we got a request from the shipowner to evacuate/exfiltrate the seafarer, we immediately contacted the local Ukrainian Embassy who helped us to obtain the diplomatic clearance and landing permission for our Air Ambulance aircraft. Finally, the seafarer was successfully transported home to Ukraine.
It's well known that due to the crew change crisis the psychological condition and wellbeing of crew at sea has worsened and resulted in the significant growth of medical cases like psychological disorders, injuries, aggravation of chronic diseases. There were some cases of Covid19 as well. This situation leads to increase in seafarers' medical repatriations. During last months we medically escorted Ukrainian, Russian, Greek, Filipino, Romanian and seafarers of other nationalities back to their homeland countries all over the world, such as Vancouver − Manila, Seychelles − Manila, Malta − Manila, Singapore − Athens, Djibouti − Odessa, Luanda − Odessa, Sweden − Kherson, Buenos Aires− Odessa, Lagos − Nikolaev, Rio de Janeiro − St Petersburg, Le Cap – Constanza, Panama − Patna, India and many others.
Since COVID-19 pandemic, GVA has performed 94 medical evacuations of seafarers. 44 cases out of them were made by Commercial Carrier, 37 by Air Ambulance flights, 8 by special repatriation flights, 5 medical exfiltration.
Our goal is to bring as many seafarers, who need medical help and further treatment, as possible and as soon as possible and to help Clubs and shipowners to care about their crew at this difficult time of COVID-19.
maritime@gvassistance.com
+380 48 73 73 441
www.gvassistance.com