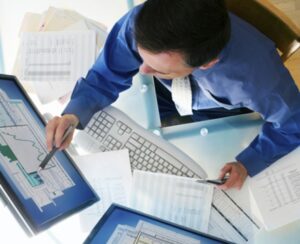 On 31 October is the last deadline for Philippines to pass European Maritime Safety Agency (EMSA) audit. The time is almost gone, and shipowners should keep their eye on the ball, because at the worst at least 20% of all seafarers around the world will not be able to fly European flags. Now the Philippines is the country that supplies the largest quantity of crews after China. If this attempt to pass the audit fails, the shipping companies will have to fill their crews with other nationalities. It will be very good if they can quickly find such substitution.
The previous last deadline follows the audit in March last year, according to it the Philippines Maritime Industrial Authority (Marina) needs to submit a corrective action plan untill 30 April and fully implement it until 31 October. It should be noticed, the Marina administrator Marcial Amaro III was sacked at the beginning of 2018. The new administrator, military general, Rey Leonardo Guerrero assumed office only in April. He claimed: "We must work doubly hard to hurdle this challenge. Failure is not an option. We urge all agencies and educational institutions involved in this issue to do their part in addressing the observations of the EMSA audit."
The challenging relations between the EMSA and Philippines have lasted more than 12 years. Then the EMSA questioned whether the maritime training o Philippines with Standards of Training, Certification, Training and Watchkeeping (STCW) Convention.
It's hard to believe the EU might impose some form sanctions against Philippines. It could be achoed poorly not only on seafarers, also EU-flagged owners with Filipino officers on board.
As long as the EMSA audit affects the IMO resolution, it is likely that Philippines may lose its place (28th) in the white list.
When it comes to Wilhelmsen's own operations Schou said: "As a ship manager I am worried, I have about 4,500 Filipino seafarers in our pool and we are working on some options.
"Luckily as ship manager I have a fairly large crewing effort so it would be possible to put in other nationalities, — noticed president and CEO of Wilhelmsen Ship Management Carl Schou. — If shipping companies don't have any plan "B", there might be some problems."
In October EMSA will re-audit the Philippines system and deliver the recommendation by 2019.