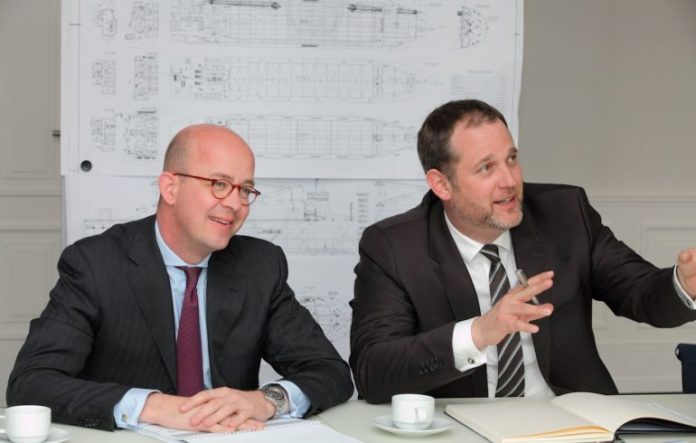 On August 10 the new shipping consolidation named ZEABORN Ship Management was began trading. German companies E.R. Schiffahrt and Rickmers Shipmanagement joined their activities to form one global shipping company and deliver first-class services, built on trust, reliability and dedication.
After joining two traditional partner companies based in Hamburg present the strong and all brand new market participant. The combined fleet currently consist of more than 150 container, bulk cargo and multi-purpose vessels.
"ZEABORN Ship Management's most important asset is its highly professional and committed staff. With their long-standing experience, their expertise and their high level of motivation, they make sure that we meet the individual needs of our customers all over the world," commented Nils Aden, CEO. "Both managers have already been working at a shared location in Hamburg since June of this year, guaranteeing direct communication and short decision-making channels."
It should be noted, that the shipping industry has been undergoing a process of consolidation for many years. In the course of the merger, the executive board of ZEABORN Ship Management is committed to continuity. According to this, Nils Aden and Holger Strack, Co-CEOs, Michael Brandhoff, COO, Erik Kruse, CFO and Isabelle Rickmers, Managing Director, will maintain today's expertise in various fields.
"We are pleased that we are now also clearly signalling the successful merger of E.R. Schiffahrt and Rickmers Shipmanagement with our new brand. Two established and experienced partners have pooled their strengths. Their cultural heritage, their well-managed fleets and their organisational structures go exceedingly well together and complement one another perfectly. Our international customers will immediately benefit from even greater flexibility and reliability as well as interesting economies of scale – in the area of purchasing, for example. At the same time, the course has been set for dynamic growth," told Ove Meyer and Jan-Hendrik Többe, managing partners of the ZEABORN Group.
ZEABORN Ship Management has a lot of representative offices all over the world, including the headquarters in Hamburg, a major hub in Singapore and the other offices in Asia and Europe. The company has about 300 employees ashore and around 4,550 at sea.
The ZEABORN Group was founded by Kurt Zech together with Ove Meyer and Jan-Hendrik Többe in 2013 as a global, integrated shipping company. Along with the basic principles of transparency and fair partnership, ZEABORN has the strategic aim to expand its fleet further. It is worthy of note that the company is already managing the second-largest fleet worldwide in the MPP segment.